We spent the following nights in Åsele, very close to Björnlandets National Park. In this we walked again on various tours on the following days. We walked through almost completely natural pine and mixed forests. Some of the trees can be dated back to the Viking Age (1100 AD). In between, we passed through small swamp and bog areas (here on wooden planks) and across the typical moraine fields of rough granite in this region.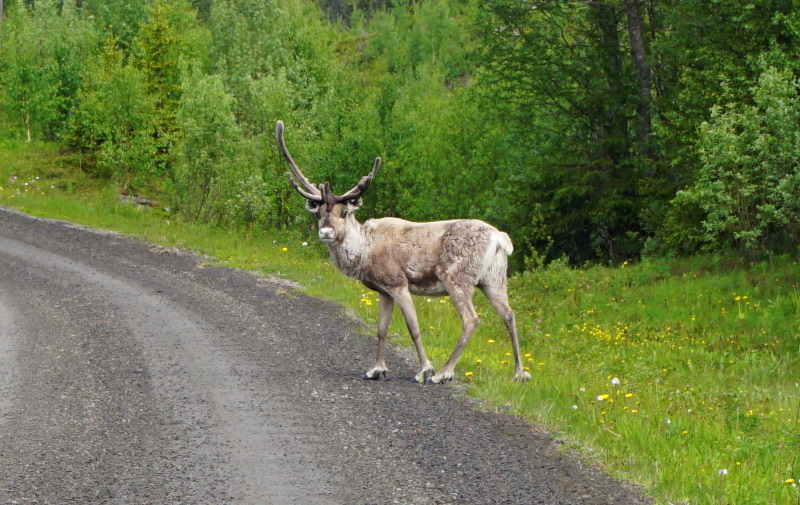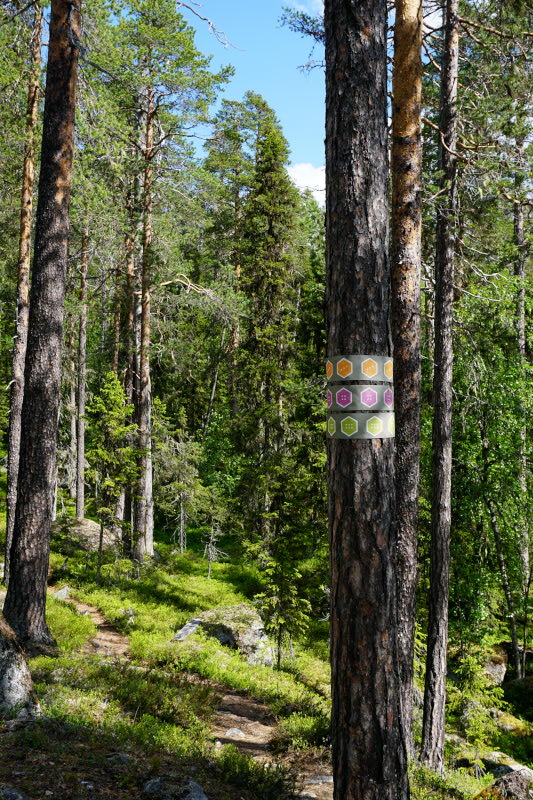 The following connecting stage, with a good 400km our longest so far, then took us to Jokkmokk. The reason for this longer distance is quite simple. Up here there is almost nothing, except seemingly endless forests with small settlements in between, mountains, countless lakes and incredibly wide rivers. However, we stopped at one of these rivers, the Pite älv, to admire its rapids, the Trollforsen. A few kilometres later, we crossed the Arctic Circle. From here on, the sun no longer sets at all, the time of the so-called midnight sun (better known as polar day) has begun for us. While the previous nights were already as bright as day anyway (we could read a book in the middle of the night without any light), you can now see the sun above the horizon 24 hours a day. And indeed, that evening we could already watch from our campsite how the sun did not sink below the horizon at any time.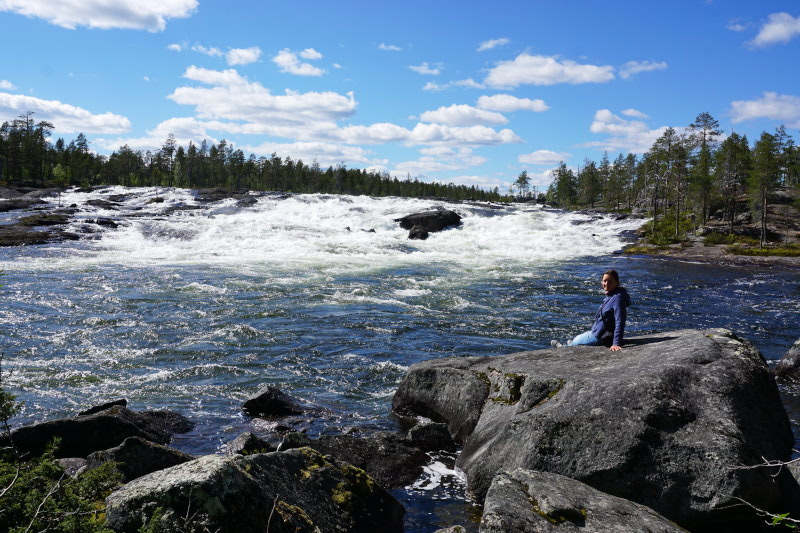 After a day of rest (including homemade oat biscuits :-P) we hiked to Muddusfallet. The 13km hike was partly divided into easier and more difficult sections. On the way to the waterfall, we chose the more difficult sections. Knowing full well that we should rather take the less exhausting route after the lunch break 😉 In the morning, Britt had discovered a small, inconspicuous sign a few kilometres before the car park of the national park. It pointed to a Stone Age grave right next to the gravel road. And of course we couldn't miss it. 🙂 After a (surprisingly) further 500-metre "hike" on a trail, we arrived at a rather inconspicuous collection of stones on the bank of the river Luleälven. Archaeological investigations of the stone field, which measured approx. 6.5m x 4m, revealed that it was a burial site about 7000 years old. At that time, the grave was only about 1 km behind the mouth of the river in the Gulf of Bothnia. Today the mouth is about 160 km away, in Luleå. This is a really impressive measurement, which illustrates well the land uplift of the entire Scandinavian peninsula.