The first stage of our big journey led us to the German Baltic Sea coast to Rostock. From there, we ferry across the Baltic Sea to Trelleborg on Monday morning (09.05.2022) and started looking for a nice campingsite.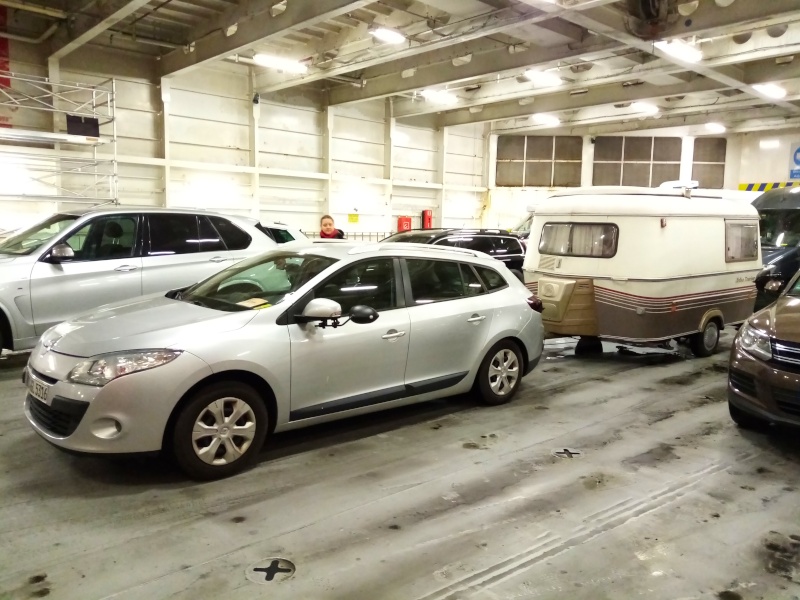 At the first camingsite we failed due to an unmanned reception and non-functioning online payment. 🙁 Means, off to the second site. But her again we had no luck because the campingsite didn't exist any more. Even more we were happy about a smiling face grinning at us at the third place, Skateholm Camping in Beddingestrand. We booked for three nights. Unfortunately, the payment process was again not easy, because the card was not accepted by the machine. But we were given the opportunity to pay later. (The next day we were told, that the machine had not worked the day before, means everything should be fine with the card.) Finally we had found a safe place to sleep. And even directly behind the dunes of the Baltic Sea.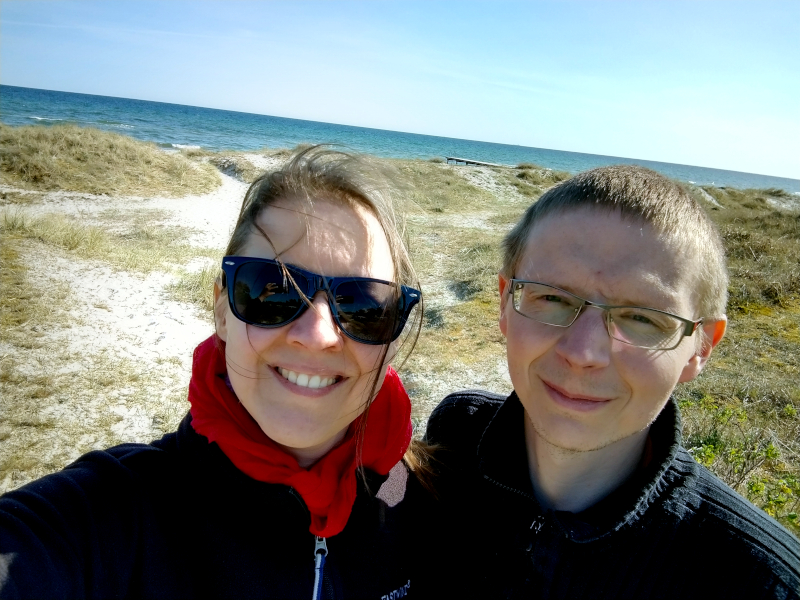 The next two days we took our time to explore the suroundings. The first day led us to Trelleborg where we got groceries and some cash just in case. (We have already experienced a lot with our card 😉 ) Otherwise Trelleborg doesn't have much to offer. Only a small piece of a viking fortress, the Trelleborgen, has been rebuilt. At the second day we drove to Ystad and further. There, a ship-shaped stone setting awaited us, the Ales stenar. Its origin is still not clarified. Some people also call it the "Swedish Stonehenge", because you can follow the phasesof the sun on the basis of the stones. It could also be a grave. The time of its formation is also uncertain. Then we drove further to Sandhammaren, a miles long, fine white sandy beach, which we had not expected to find here. On the way back to the campsite we stopped shortly in Ystad (well known by fans of Wallander!!!) and looked at some timber-framed houses.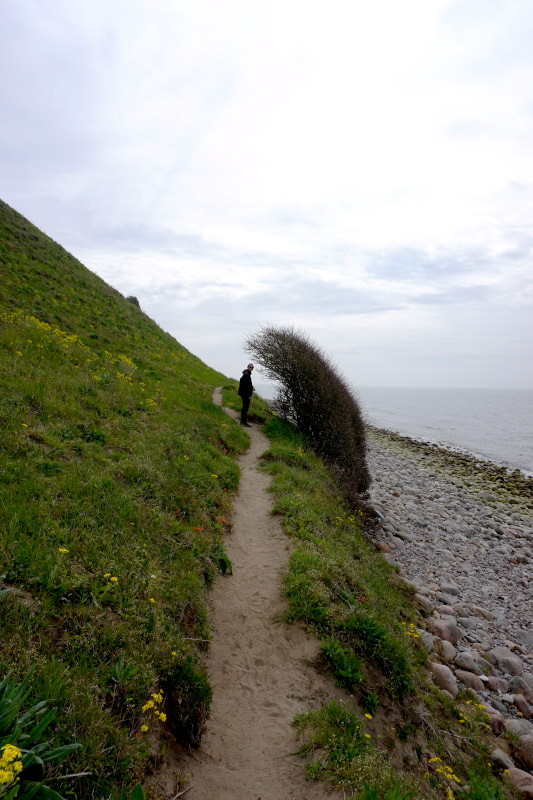 Many, mostly sunny greetings from the southern tip of Sweden!